AKAR Mailing Bags are suitable for sending small to large products such as jewellery, beauty items, purses, jeans, t-shirts, coats and other items.
Most of our sizes are suitable to send the items under Large Letter, Small Parcel and or even Medium to Large Parcel
We've improved on our adhesive seal, swapping the industry standard silicone sealing strip for a superior aluminium one, ensuring a quick and easy peel on  envelope. Once you've sealed the mail package, our strong adhesive strip ensures security for your item – the seal is hardwearing, so the package will need to be ripped to open. This ensures privacy for your recipient
AKAR bags are heavy duty and made for transit, weighing 55-60 microns per bag, these mail sacks are light for storing in bulk while remaining thick for delivering in the mail. You can't see through them even when stretched slightly or when full and the bags are completely odour free. No need to reinforce your mailing bag with extra tape
AKAR Mailing bags have an easy sealing lip which is especially good for when packing large quantities of items in one go. Make your warehouse team's life easier! With no pesky seals catching on your skin or clothing, our postage bags are sent perfectly parcelled each time.
No. of units: 100 Bags
---
---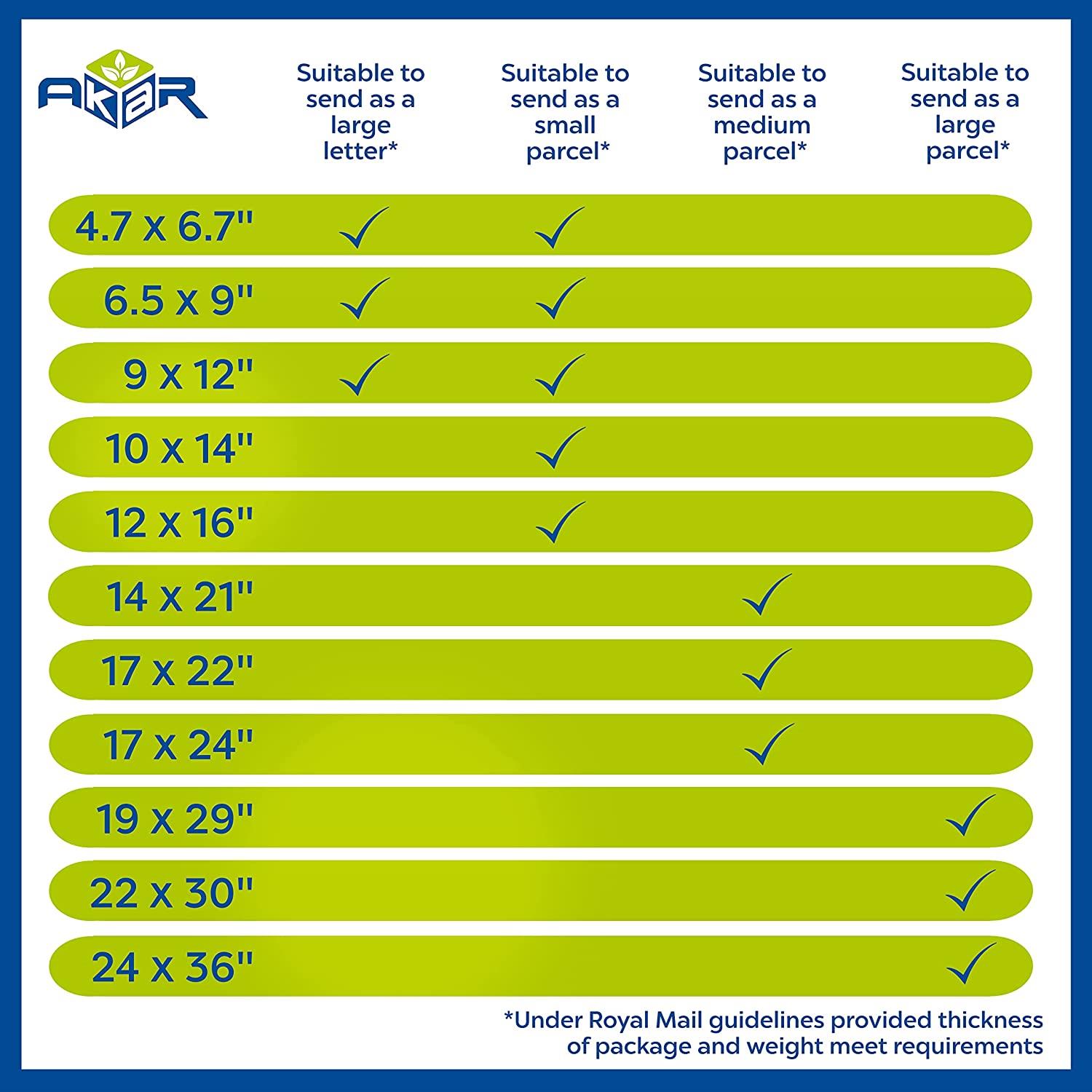 Customer Note
Please expect 5% +/- vartiance as a trade tolerance. We try our best to keep this as minimum as possible. Images are purely based on an illutration purpose, colour resolutions may vary slightly from batch to batch.